Last update: 12/8/21 - jfb
(click here for list of recent updates) Click on the News
link below for reports
on past reunions.

News:

---

Web site Name Index
Click an item below:
Home - - >
Histories
Charts
Photos
Maps
Restricted
News
Info
Contact

---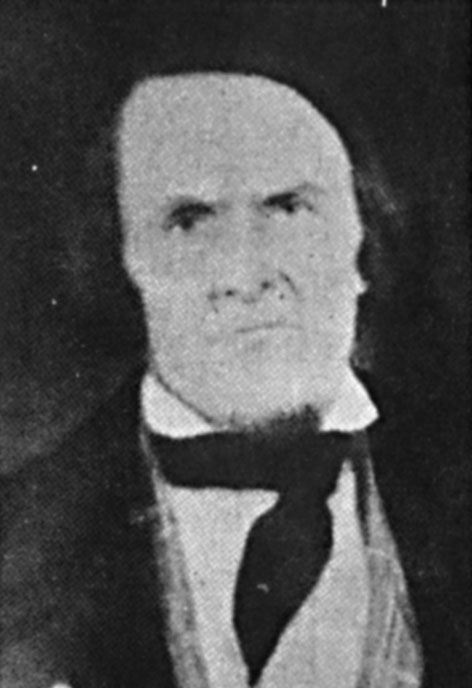 John Workman
8 Oct 1789 - 21 Apr 1855 John and Lydia Bilyeu Workman were married in March, 1809, and this industrious couple had 20 children and raised 13 to adulthood. These 13 children continued the tradition and there are now almost 10,000 descendants of this couple. Most of the many Workman people in the Great Basin are descendants of this couple.
Click here to help bring these people together.
---
Workman Family Members in the military in World War I.
---
Workman Newsletter: Fall 2011 Newsletter (PDF)
(See the entire newsletter list in the
News link at the left).
---
Family Gravestones
This section highlights some of the gravestones set up for Workman ancestors, including those set up by the Workman Family Organization in recent years
(Note: To see larger versions of the images, click on the picture, double-click to reduce.)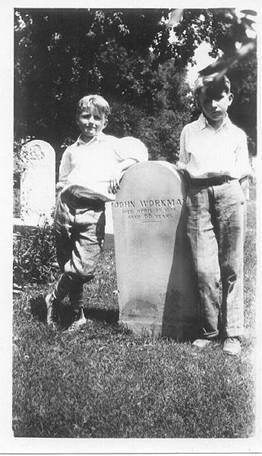 The original John Workman stone.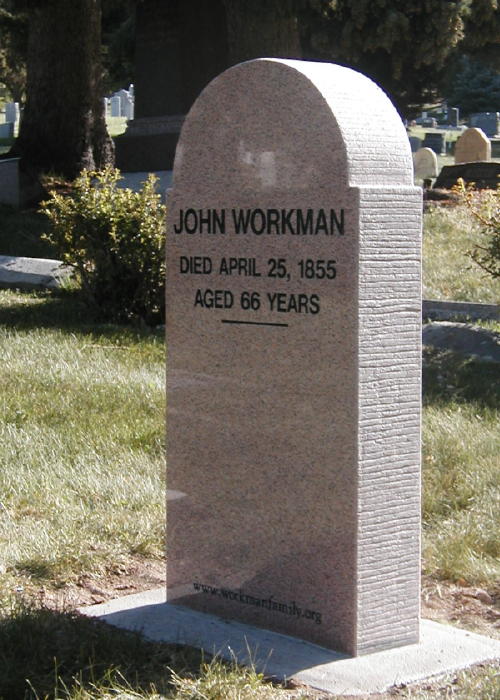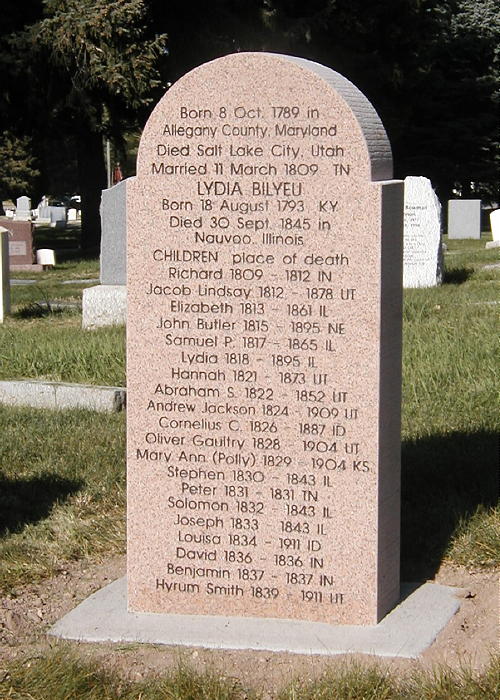 The new stone was installed in May 2007.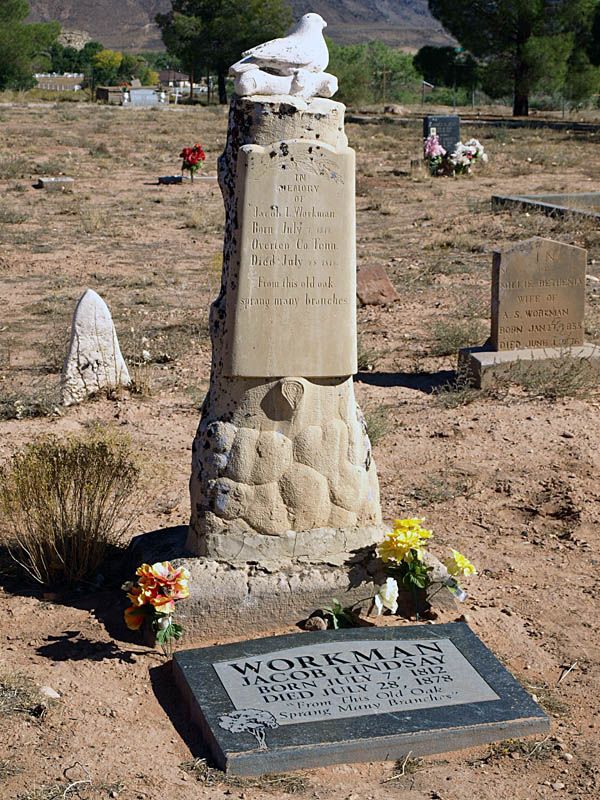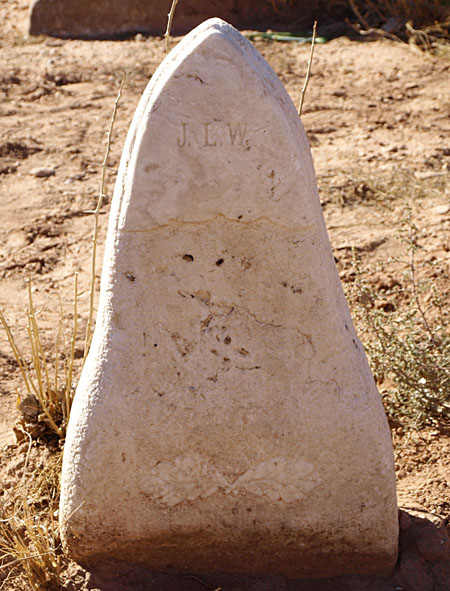 Jacob Lindsay headstone and footstone.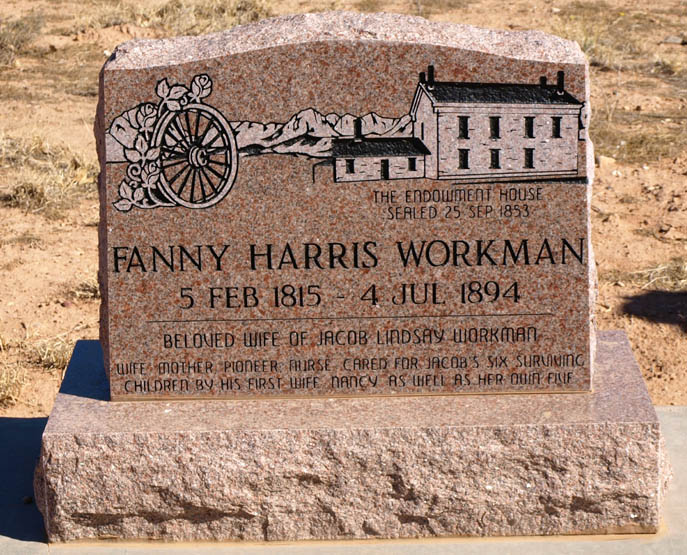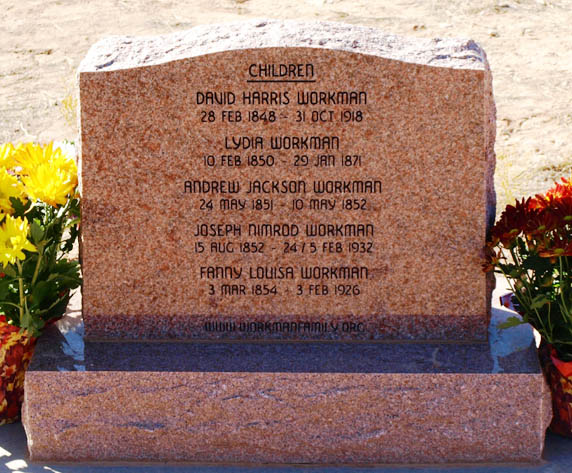 New headstone placed in 2009 for Fanny Harris Workman.
---
Information about
the organization
---
Contacts
Website/Reunions
Mark Workman
Organization
Larry Streadbeck
P.A.F. Specialist
Kenneth Workman
Secretary
Jeanene Brown
Treasurer
Ann Bubert
Librarian